793 (Official Video)
2018 / Music Video
Briefing
This music video was produced for the viking metal band "Obscurity". The video is about the Viking's raid on Lindisfarne Island in 793. Historically, the Vikings invaded the island and killed all the monks who lived in the local monastery.
The video has won multiple international awards for Best Director and Best Music Video
The Project
Production
imotion factory
Services
Concept, Screenplay, Production, Post Production
Awards
5 in "Best Film"
3 in "Best Director"
Behind The
Scenes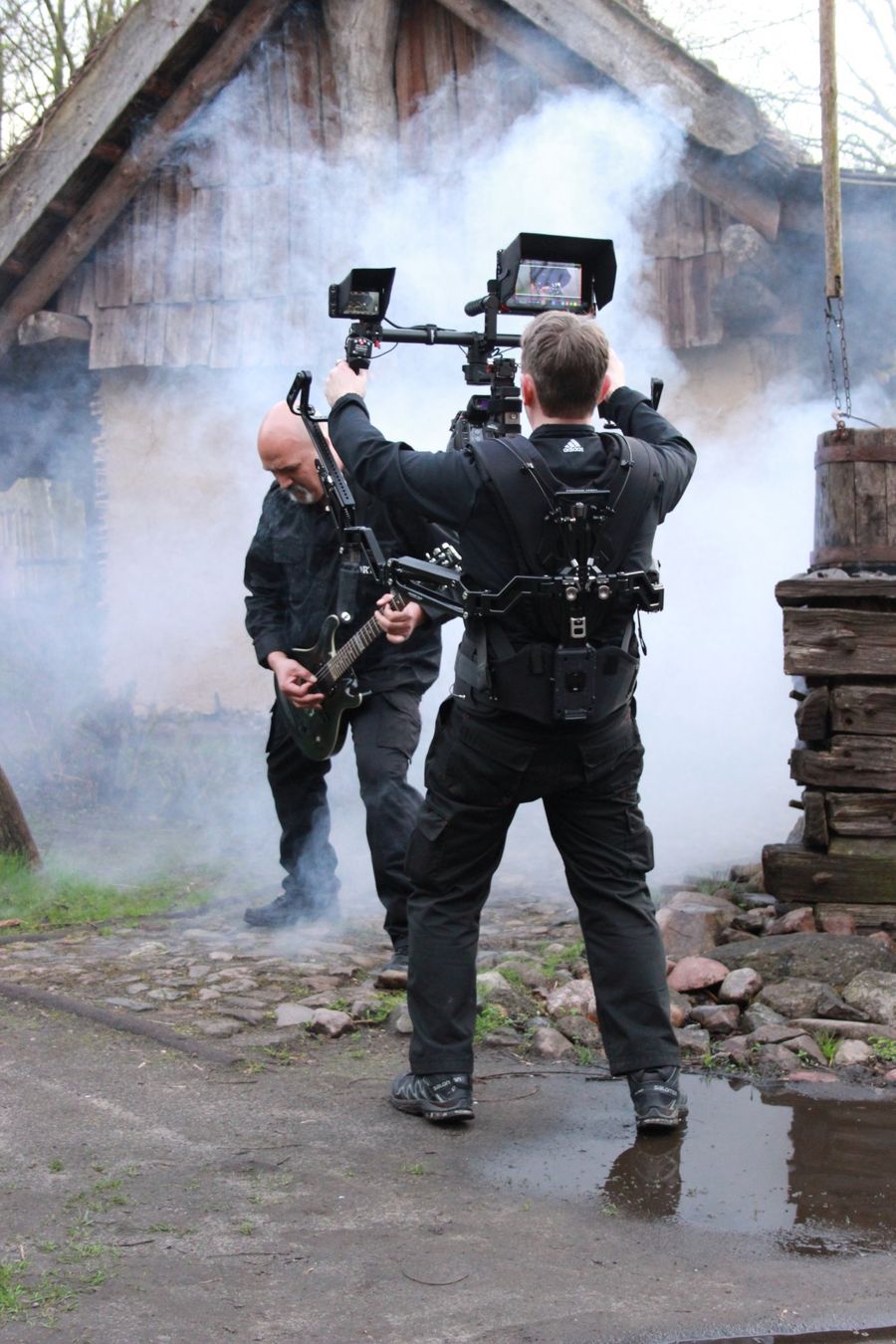 Scene filmed with the gimbal on an exoskeleton. So you can withstand the weight for a long time.
793 (Official Video)
Almost 50 Vikings and monks, a total of 70 people on set and only two and a half days of shooting time ... that was the task. Despite the difficult conditions, such as rain and equipment failures, we had a lot of fun filming with the guys from Obscurity again. We received a lot of BTS material that we don't want to withhold from anyone, of course.
Teaser Silence Metal Magazine
The official movie poster for 793 (Official Video)
Clarification of the details of how the monk is to come to death.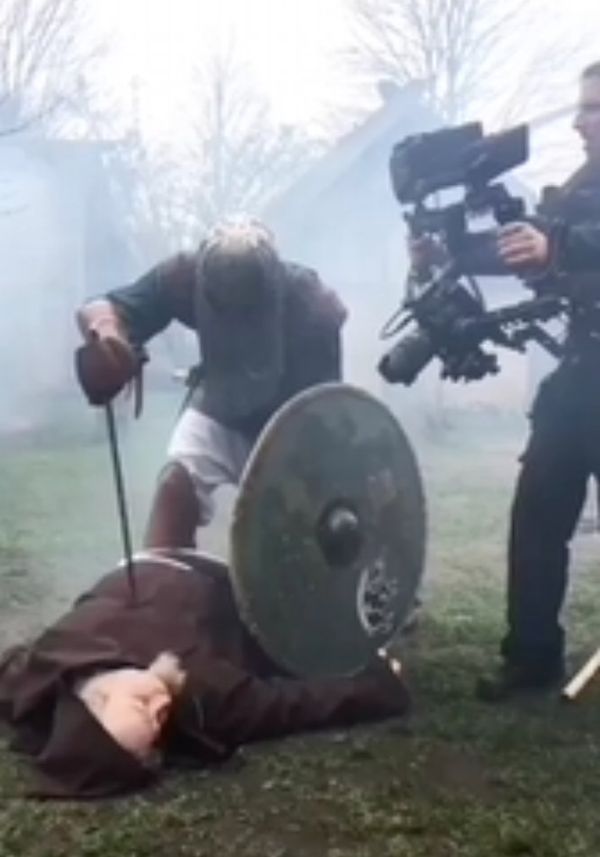 Close-up for the final shot.
Hanged and still happy. The stunt coordinator professionally secured the monk with a harness that he wore under his costume.
Brief discussion of what the next scene should look like.
Group scene at 6 a.m. - the raid on Lindisfarne.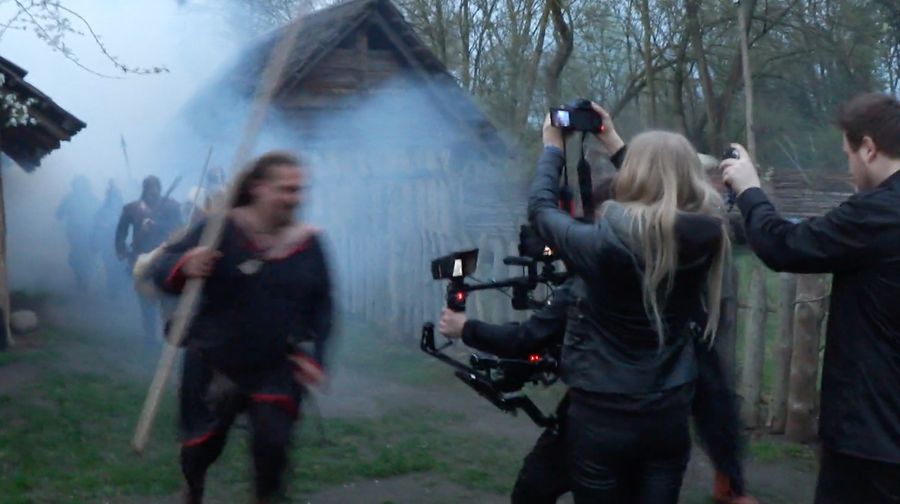 Scene: Viking Assault
We took some shots from a floating jetty
Looking for the right locations for the different scenes. Good planning is everything.
Group picture with the band.
This monk is waiting for his end.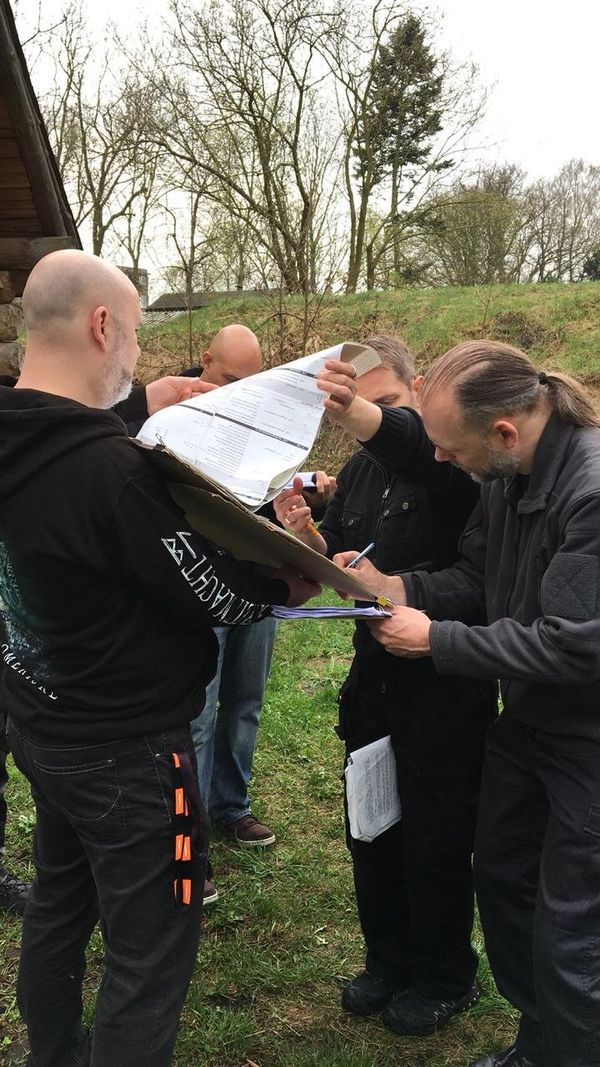 Filming is a lot of paperwork. Our shotlist comprised almost 200 shots.
Johnny Depp once said: 'Awards are not as important to me as when I meet a 10-year-old kid who says, that it loves Captain Jack Sparrow.'
We feel the same. If the customer is satisfied, then we have achieved our goals. ...we are of course still happy about an award :)
Awards
Directors Circle Festival of Shorts
Best Director
The International Independent Film Awards
Best Director
Hollywood Independent Filmmaker Awards
Beste Music Video
Hollywood International Moving Pictures Film Festival
Beste Music Video
Hollywood New Directors
Beste Music Video

Los Angeles Independent Film Festival Awards
Best Director

Los Angeles Independent Film Festival Awards
Best Music Video
Sochi Film Festival
Beste Music Video