Skoliose? Und jetzt OP!
2019 / Explanatory video
Briefing
The objective of the Bundesverband Skoliose is not only to represent the concerns and interests of its members, but also to inform scoliosis patients about the therapeutic options. A series of four films on the subject of scoliosis in adolescents, as well as an image film, should provide information about the work of the association and provide comprehensive information on the subject of scoliosis.

The Project
Client
Bundesverband Skoliose
Barmer Krankenkasse
Production
imotion factory
Services
Idea, Script, Production, Post Production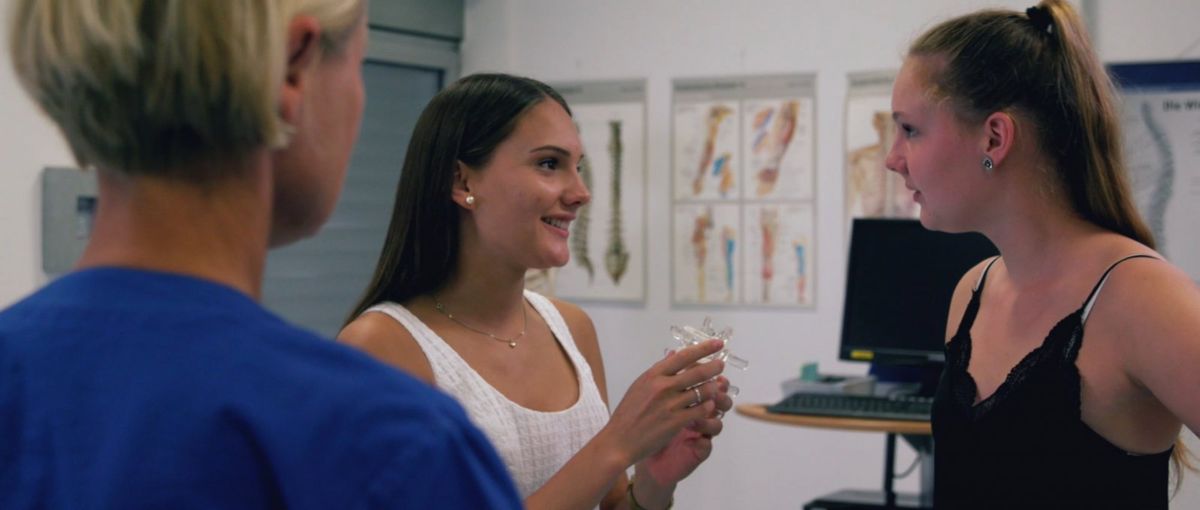 Behind The
Scenes
For the dream sequences we shot in front of a large hollow.
Skoliose? Und jetzt OP!
Our filming has already taken us to many exciting places and we've already seen a lot. Taking the recordings in a real operating room was a real highlight.
The anesthetic was of course not propofol, but we let ordinary milk run through a special tube construction so that it looks as if there was actually a liquid flowing in our actress's arm.
Everything else was pretty much real. X-rays, heart sounds, the calming words of the anesthetist ... that's exactly how it works in reality.
It is always amazing where where we get to film.
We only had a minimal crew on this shoot.
The atmosphere on set was great.
In case you need more of this,
here is more of this