Skoliose? Und jetzt Physiotherapie!
2017 / Explanatory video
Briefing
The objective of the Bundesverband Skoliose is not only to represent the concerns and interests of its members, but also to inform scoliosis patients about the therapeutic options. A series of four films on the subject of scoliosis in adolescents, as well as an image film, should provide information about the work of the association and provide comprehensive information on the subject of scoliosis.

The Project
Client
Bundesverband Skoliose
Barmer Krankenkasse
Production
imotion factory
Services
Idea, Script, Production, Post Production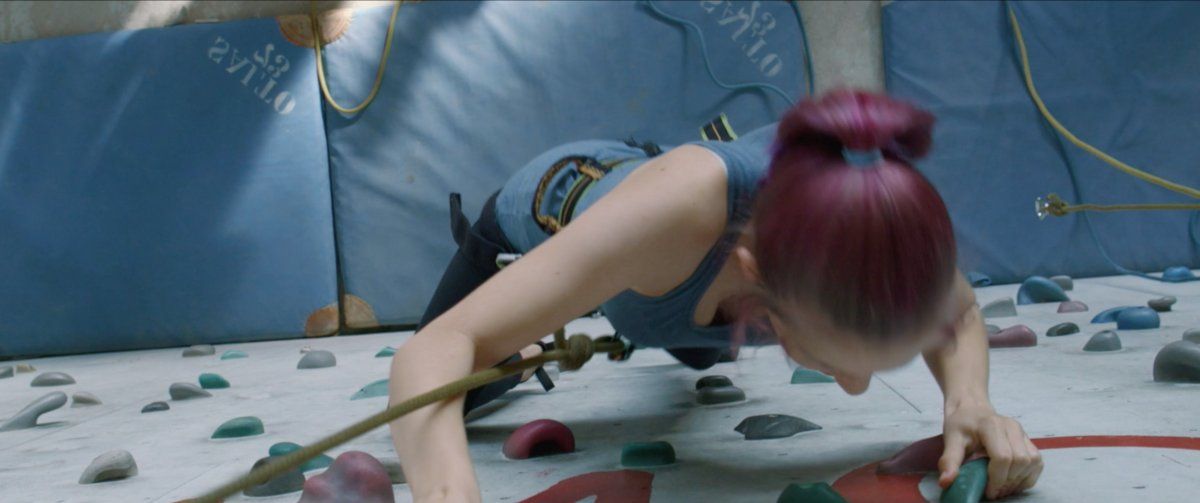 Behind The
Scenes
Sascha was secured. However, he was more concerned about the camera than about himself.
Skoliose? Und jetzt Physiotherapie!
Actually not a spectacular shoot. However, we had to struggle with an equipment failure that cost us a lot of good sound.
But with the highlight of the last day of shooting, we were compensated when Sascha was hanging quite high on a climbing wall with a fully rigged camera on his neck to get the last shot of the film in the can.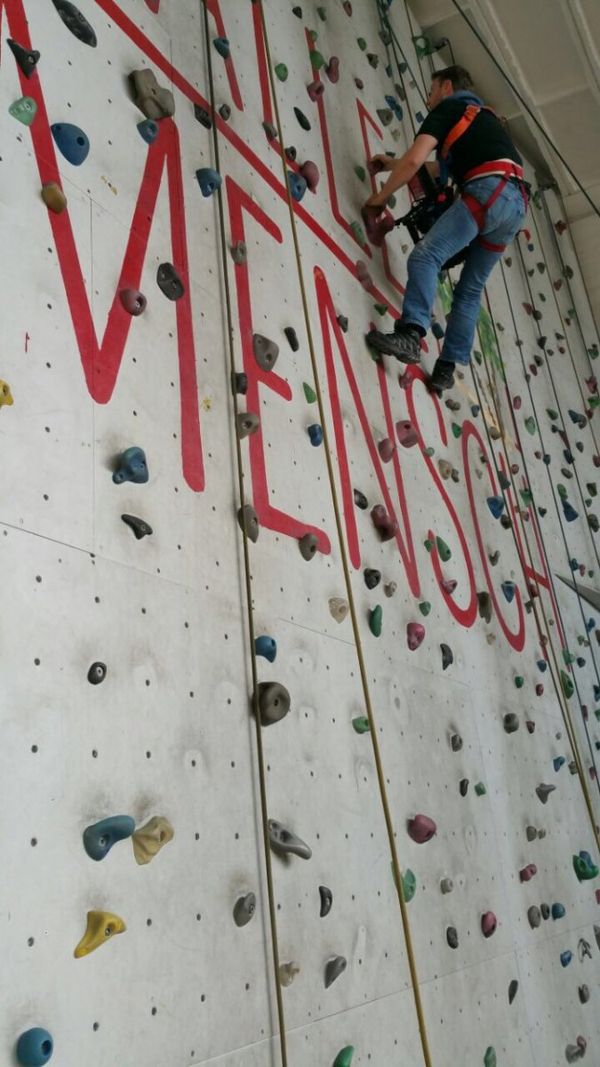 That was pretty high and with a seven kilogram camera rig really no small thing.
The effort was worth it for the only really spectacular shot of the film.
In case you need more of this,
here is more of this