Ballroom Blitz Tribute (Official Video)
2016 / Music Video
Briefing
The Ballroom Blitz Show throws the fans back to the 70s; The time when cell phones and computers were still a future dream, a comb in the back pocket and blow-dry long hairstyles were totally in.
Our task was to capture that feeling - and we did it quite well together with the band.
The Project
Production
imotion factory
Services
Concept, Screenplay, Production, Post Production
Behind The
Scenes
Building up the camera crane.
Ballroom Blitz Tribute (Official Video)
Even renting a small jet costs € 10,000 per day - if it's just standing around on the tarmac. Unfortunately, the budget didn't allow for this, but with countless phone calls and a lot of creativity we actually managed to shoot a whole day with an Air Alliance plane.
We also organized a concert for the live music scene, where more than 600 viewers took part as extras and we were able to shoot during the show.
The camera crane is ready to go.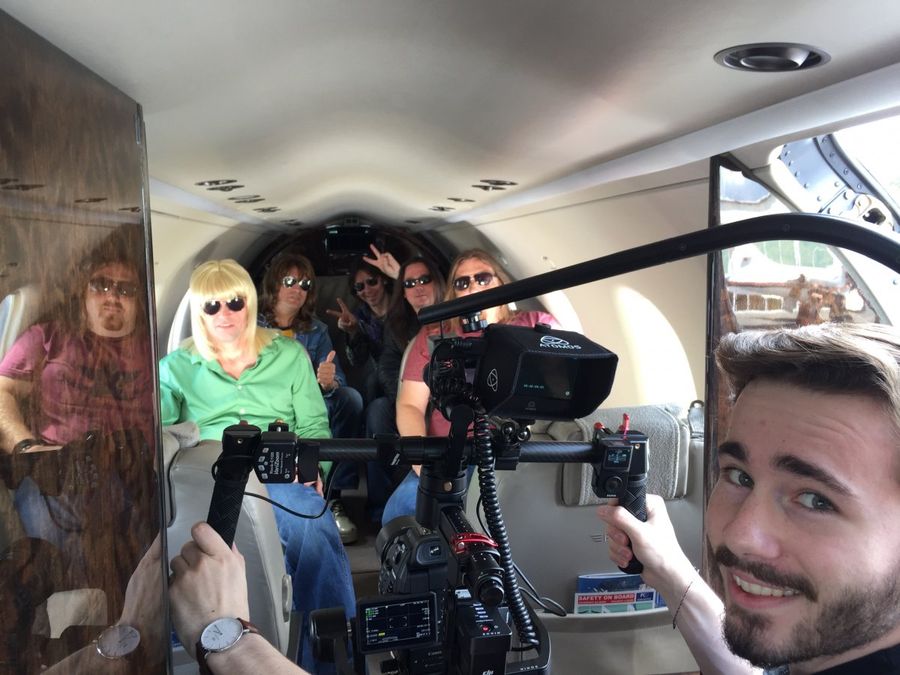 There's a lot less space in a jet like this than you might think.
Filming the concert scenes without an audience.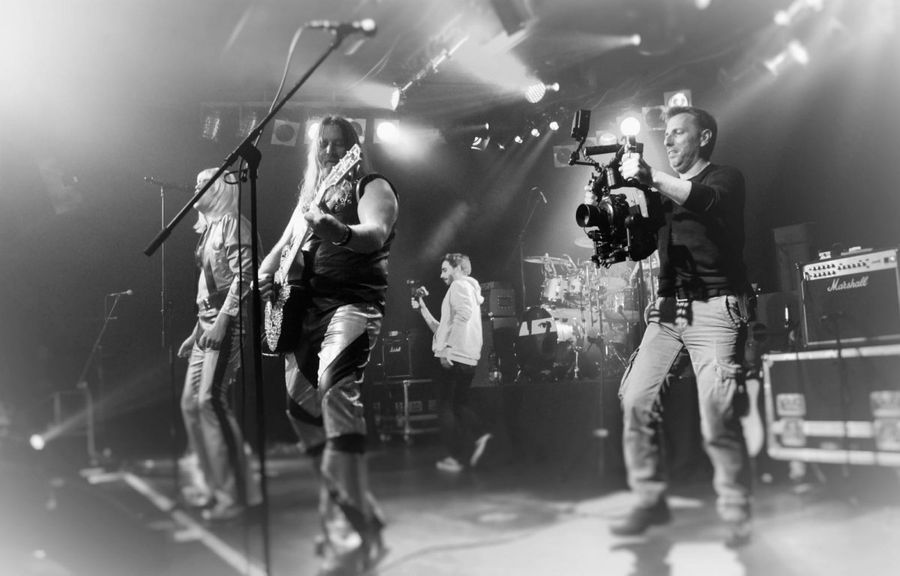 Shoot during the live performance on stage.
Tracking shot with the gimbal
We don't know anymore who Simon is waiting for.
Preparations for the concert scenes.